Our consulting services is one step away from our management services. Where our managerial services are not employed, we provide business consultancy and project management consulting.
Our Business Consulting roles are; business model analysis and development, business planning, contractual support, marketing and sales support, financial planning for business and start-up advice.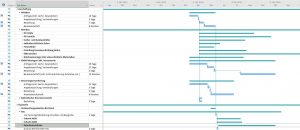 In our Project Consulting department we provide commissioning, established project management advice and our project consulting involves; contractual support, controlling, project finance advice, HSSE management support, risk assessment and SCM.